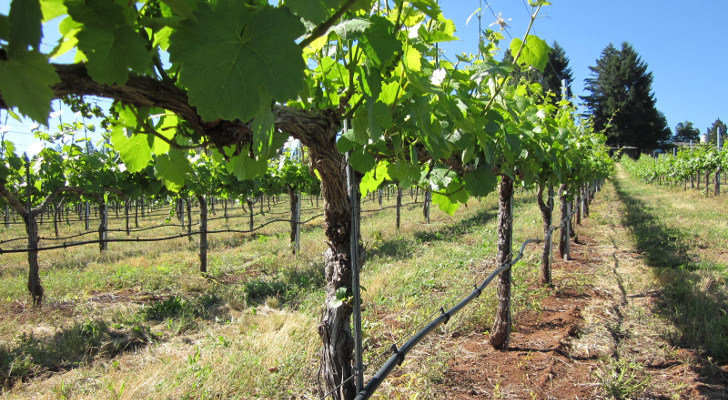 June 26, 2015
Pei, Communication Responsible
Saving water from the "root"
Throughout the world, irrigation (water for agriculture, or growing crops) is probably the most important use of water. What can we do to save water for our future?
According to a study done by Aquae Foundation: One calorie of food requires one litre of water, this means that to production of a single kilogram of rice requires 3500 litres of water. Currently, agriculture accounts for 90% of water consumption in some developed countries, and 70% worldwide. Thanks to the spanish program INNPACTO, ModpoW is currently in collaboration with IRTA-Mas Badia, carrying out a project to optimize irrigation and labour. At the Mas Badia agricultural experimental station, in Girona, datatloggers have been installed with soil moisture sensors at three levels of depth.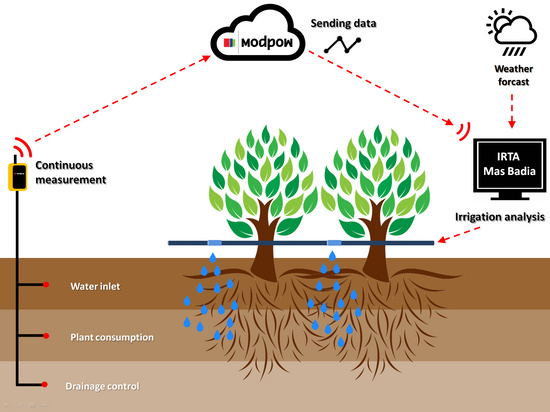 OUTLINE OF MEASURING SOIL MOISTURE WITH THREE LEVELS OF DEPTH
In the picture above, you can see, once the sensors are installed at different depths the datalogger sends all the information collected to the ModpoW server. Then, IRTA-Mas Badia together with the weather forecast can get a specific set point for each irrigation zone. This link is made possible thanks to the development of specific software by the agricultural investigation centre.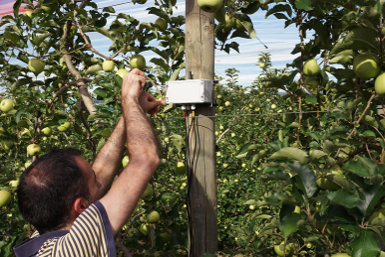 MODPOW INSTALLING THE DEVICES
"This irrigation project is very important, it manages water properly avoiding overuse. Calculating water consumption, temperature, weather forecast...etc., we get better irrigation management." Joan Bonany, Director of sub sweet fruit. He is also the technical coordinator of IRTA-Mas Badia.
This experiment has been active for over a year and has been very successful saving water and improving production efficiency. This year, we have done some improvements with the system.

"This experiment is very encouraging. The dataloggers of ModpoW allow applications with more different sensors, for example, the flow meter."-Joan Bonany
The automation of irrigation is a global trend. It doesn't only save water, but also saves time and resources. It is the path to a better future for all.